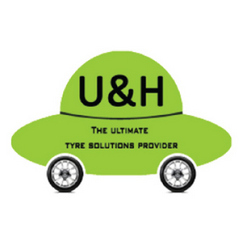 Up to 50% off on selected Vehicle Services & Accessories + up to 12 months 0% installments at U & H Wheel Service
Merchant: U & H Wheel Service (Pvt) Ltd

Offers: 
20% - 40% off on Tyres
10% off on vehicles accessories 
Up to 35% off on alloy wheels
20% - 25% off on batteries
25% / 50% off on 2 Tyres / 4 Tyres wheel alignment for Road stone, Michelin, Goodyear, Yokohama, GT, CEAT, Maxxis, Cooper, Kumho
Free of charge wheel alignment for Landsail, Bridgestone, Dunlop, Federal and Mastercraft
0% + 3, 6 & 12 months installment plans for transactions above Rs.10,000 to Rs.1 million
Period: Till 31st December 2021
Eligibility: HNB Credit Cards
Location: No. 69, Malay Street, Colombo – 02

Contact: 
Special Terms & Conditions
IMPORTANT – In the event that transactions made 5 days prior to billing cycle are to be converted to Easy Payment Plans, they will be converted only during the next billing period. In this instance, the cardholder will be required to settle the amount stated in the statement. The installment plan will come into effect from the next billing cycle onwards.